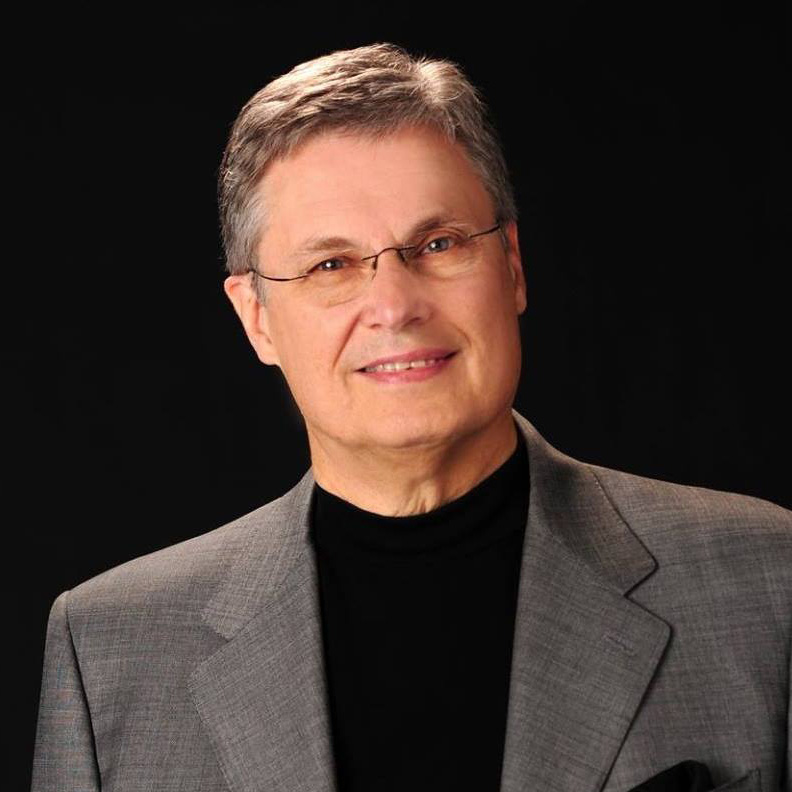 Dr. Gary Henecke
Evangelist
About Gary Henecke
Indian Springs welcomes Dr. Henecke to his second speaking engagement at Indian Springs.
Dr. Henecke has served the Church of the Nazarene since he was called to preach at the age of sixteen. He has been a preacher for the Nazarene Church for 50 years of the denominations' 100-year history.
During his career, he held four pastorates including these historic churches:  First Church of Oskaloosa, Iowa; First Church of Portland, Oregon; and First Church of Nashville, Tennessee (known as the "Mother Church of the South").
He is an Alumnus of State University of Iowa; Olivet Nazarene University; and George Fox University/Western Evangelical Seminary. His degrees include a B.A. in Ancient History/Bible; M.A. in Exegetical Biblical Theology and a Doctor of Divinity in Biblical Theology.
Dr. Henecke served the Nazarene denomination as the Executive Director of the Youth Department for five years in the 1970s.  Upon retirement, his district described him as "a minister of the twenty-first century whose soul lives in the first century", referring to his devotion to the life of Jesus and His presence in our life.
He retired from full-time pastoral ministry in July 2011.  He is presently an Elder in Christ through the Church of the Nazarene and serves as a Trustee to Olivet Nazarene University.  However, he still enjoys preaching when the opportunity comes.  He and his wife, Jean, live in Franklin, Tennessee.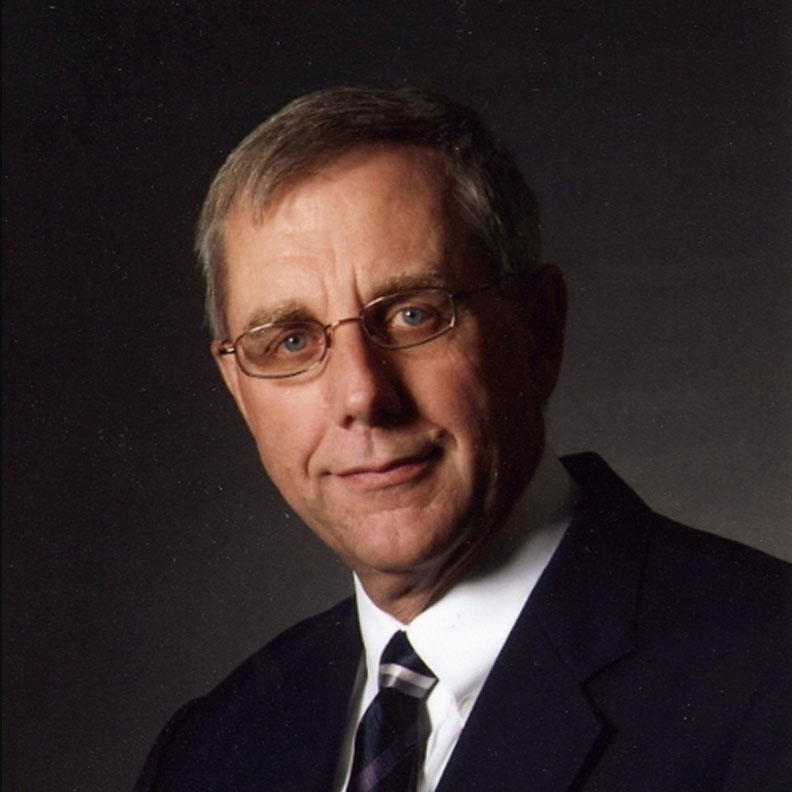 About Stan Key
Indian Springs welcomes Rev. Stan Key as an evangelist.  He is a familiar speaker at missions conferences, camp meetings, revivals and other settings.
Stan earned a B.A. degree from Asbury College, a M.Div. from Asbury Theological Seminary, and a Th.M. in Missions at Trinity Evangelical Divinity School. He completed additional graduate work at Asbury Theological Seminary in the E. Stanley Jones School of World Mission and Evangelism, and at the Faculté Libre de Théologie Evangélique in Vaux-sur-Seine, France.
Stan and his wife Katy served 10 years of missionary service in Paris, France, and 18 years of pastoral leadership at Loudonville Community Church in Albany, New York. He was president of The Francis Asbury Society (FAS) in Wilmore, Kentucky from 2013 – 2020.   Stan contributed to the ministry of the Society through preaching, teaching and writing.  In 2020, he became the Director of Publishing for the Society.
Stan also has traveled overseas in numerous capacities: missionary retreats, pastor conferences and missionary conferences.  He also serves as a shepherd with a church–planting organization in French-speaking Africa. He serves on the board of OMS International and other international entities.
His wife, Katy Kinlaw Key, shares his passion for ministry, both home and abroad.  In the summer of 2021, the Keys will move to St. Joseph, Michigan.  The Keys have three daughters and four grandchildren.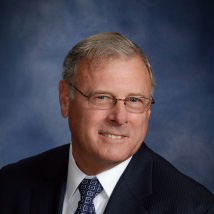 Dr. Nelson Perdue
Evangelist
About Nelson Perdue
Dr. Nelson Perdue is a tenured evangelist in the Church of the Nazarene having served full-time since 1974. His ministry has taken him to four continents of the world. He is a faithful exponent of the message of scriptural holiness. He has served in various leadership positions in the Church of the Nazarene.  He enjoys speaking at revivals and various campmeetings.  He has lectured at most Nazarene colleges and universities on the subject of holiness.
He formerly served as the Revivalism Coordinator for the Church of the Nazarene. He is the founder and former executive editor of the periodical, The Evangelists' Perspective.
Books authored by Dr. Perdue:
Holiness: Our Heritage
The School of Christ, a compilation of 12 holiness expositions
Holiness Horizons: A Purview of Sanctification
Nelson was honored with a Doctor of Divinity degree conferred on him at Mount Vernon Nazarene University in May of 2002. He is also an associate evangelist with the Francis Asbury Society which was founded by Dr. Dennis Kinlaw.
Dr. Perdue has been married to his wife Barbara since 1962. They have three sons, seven grandchildren, and one great granddaughter.  They live in Urbana, Ohio.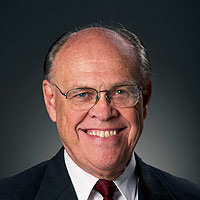 Dr. John Oswalt
Bible Teacher
About Dr. John Oswalt
Indian Springs welcomes Dr. John Oswalt as our 2021 Bible Study Teacher.  He is not a stranger to Indian Springs!  He has recently returned to his home city of Wilmore, Kentucky, after serving a two-year term as Interim President of Wesley Biblical Seminary.
Dr. Oswalt was on the Asbury Theological Seminary faculty in 2009 as a visiting distinguished Professor of Old Testament. This was his third term on Asbury Seminary's faculty, having first served from 1970 to 1982 as professor of Old Testament and Semitic languages, and again from 1989 to 1999 as Professor of Old Testament.
He has also served as research professor of Old Testament at Wesley Biblical Seminary in Jackson, Mississippi from 1999 to 2009.  Dr. Oswalt was president of Asbury College from 1983 to 1986 and a member of the faculty of Trinity Evangelical Divinity School in Deerfield, Illinois, from 1986 to 1989.
He is the author of 11 books, most notable of which is the two-volume commentary on the book of Isaiah in the New International Commentary of the Old Testament. He authored a book entitled, Exodus: The Way Out, released in 2013. He has also written numerous articles that have appeared in Bible encyclopedias, scholarly journals and popular religious periodicals. Dr. Oswalt is an ordained minister in the United Methodist Church, with membership in the Kentucky Annual Conference. He has served as a part-time pastor in congregations in New England and Kentucky, and is a frequent speaker in conferences, campmeetings and local churches.
Dr. Oswalt received a B.A. from Taylor University; a B.D. and Th.M. from Asbury Seminary; and a M.A. and Ph.D. from Brandeis University.
He is married to the former Karen Kennedy, and they have three children and two grandchildren.  They reside in Wilmore, Kentucky.
2021 Musicians
Music Director: Rev. Scott McPherson (Anthony, KS)
Organist: Jeff Harbin (Beaufort, SC)
Pianist: Jennifer Wilson (Augusta, GA)
Youth Ministry (9th Grade – College)
Youth Evangelist:  Charlie Marquis
Youth Evangelist: Chris Emery
Worship Leader: Matthew Spinks
'Tweens Ministry (6th – 8th Grades)
Logan & Sadie Stoltman and Aaron & Kari Kline and Team
Children's Ministry (1st – 5th Grades)
Charles & Eva Humphrey and Team
Nursery Ministry (Birth – 5 years)
Mrs. Nicole Pavey Butler and Team