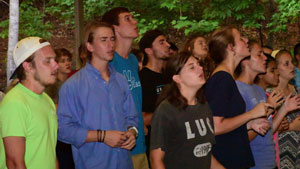 Youth Ministry
Ages:

9th Grade – College

Bible Study:

9:30 am – 10:30 am

Afternoon
Recreation:

2:00 pm – 4:30 pm

Evening Service:

7:00 pm

Place:

Youth Tabernacle
Youth Ministry overview – see VIDEO below.
Do you have friends who would love to attend camp but have never been?  Now is the time to invite them!  Scholarship funds are available for any youth who has never attended Indian Springs Youth Ministry.  The scholarship covers boarding in the youth dorm and meals.  The value of the scholarship is $200.  Presently there are 20 positions open.  Priority will be given to students with the intention of attending the entire camp.
Apply for Scholarship:  to be determined
For questions, contact Mat Luce m.luce24@gmail.com
Youth Ministry Workers
Youth Evangelists:  To be announced
Youth Worship Leader: Matt Spinks
Youth Registration, Lodging & Coordinators: Mat & Iris Luce
Recreation Leaders:  Asbury University
---
Youth Info & Events
Dorm Registration:  Register on the Youth Pre-Registration Page! There are 3 pages to be filled out: 1) Dates of your attendance, 2) Parental Consent and 3) Contact & Other Info.  Also, see information on Dorm Page.
Who to Contact:  Mat Luce:  m.luce24@gmail.com
Evening Youth Services: 7:00 pm
Afternoon Recreation at the Lake:  2:00 – 4:30 pm; Asbury Recreation Team
Youth Talent Night: Friday, July 16, 2021, after the Evening Service
Asbury University Scholarship Developed for Indian Springs Youth
Spiritual Mission
The primary goals of the Youth Ministry are for young people to experience salvation and to grow into a deeper walk with Christ.
---
Ministry Highlights
Bible teaching and life-application; discussion on prayer principles, holy living and discipleship.
Empowering young people to impact schools, churches and communities for Christ.
Creating enduring friendships.
Developing an inclusive and caring environment.
Leadership from experienced dorm counselors and recreation staff.
---
Leisure Activities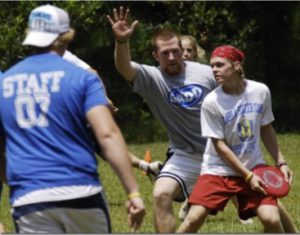 Indian Springs Recreation is managed by a recreation team from Asbury University. A 3-4 person team will be on the campground, interacting daily with our youth during recreation in the afternoons.
The Asbury Rec Team believes that spiritual principles and team building can be learned through recreation.  Sports are volley ball, basketball and team-building exercises.
5K Run/Walk for Missions occurs on the first Saturday of camp.  Youth are welcome to participate!
Water Activities include:  Swimming, canoeing, dock-sitting at the Lake.