2022 Speakers & Ministry Leaders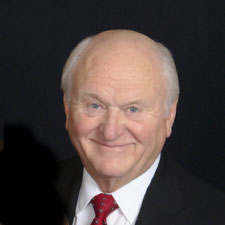 Cutting short a promising future in football at Purdue University, Dr. Gary Bond transferred to Olivet Nazarene University, heard the call to itinerant evangelism, and began full-time for the Church of the Nazarene in 1969. Since that time, he has faithfully been engaged in preaching and singing the message of full salvation.
Currently, Gary serves as the revivalism coordinator for the Church of the Nazarene, overseeing their evangelists and song evangelists. He serves as Executive Editor for the Evangelists' Perspective Magazine, whose goal is to promote the message of heart holiness.  He is a speaker for the Francis Asbury Society in Wilmore, Kentucky.
Gary is an ordained elder in the Church of the Nazarene. He received an honorary Doctor of Divinity conferred by Olivet Nazarene University in 2015.
Gary has been married to his wife Beth since 1972. They have two daughters and five grandchildren.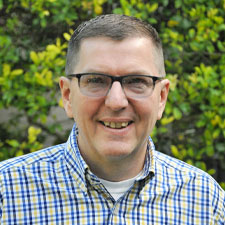 Rev. Bert Jones
Evangelist
Rev. Bert Jones is no stranger to ministry and evangelism as his father and grandfather were both involved in both. He grew up traveling with his family in music and evangelistic ministries.  Bert was active in his family's radio ministry that was on the air for over 50 years.  His grandmother was the author of the hymn, "In Times Like These."
He graduated from Asbury University in 1989 with a BA in Bible.  He completed two years of Seminary at Pittsburgh Theological Seminary.  He holds his ordination through the Missionary Church USA.  The Missionary Church is an evangelical denomination committed to church planting and world missions. 
Currently, Bert serves as the Director of Leadership & Church Relations for the Christian Medical & Dental Association (CMDA) in Bristol, Tennessee.  In this role Bert oversees the Center for Well-Being and Church Relations.  He also is the Chaplain of the CMDA.
Bert has served in the local church and in para church organizations throughout his ministry.  Since 1988 he has led multiple teams around the world, traveling to five continents and to over 33 countries to teach and preach the Gospel.  He has engaged in leadership development nationally and internationally during his ministry.  From 2014-2021, he was Senior Pastor of Woodburn Missionary Church and was the President & CEO of GO International. 
Bert and his wife Cheryl have been married since 1989.  They have three children and one grandson.  They live in Bristol, Tennessee.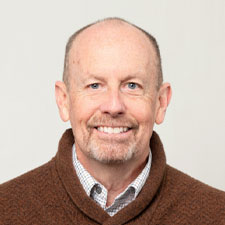 Rev. Dave Smith
Evangelist
Rev. Dave Smith has been a Professor of New Testament at Indiana Wesleyan University since 2000.  He has been an Assistant Pastor at College Wesleyan Church in Marion, Indiana.  His credentials are within the Wesleyan Church.
Rev. Smith has been in higher education since 1993 when he served on the faculty at Moody Bible Institute.  He has taught at Wesley Biblical Seminary in Jackson, Mississippi, and at Asbury Theological Seminary in Wilmore, Kentucky.
He is passionate about the Gospels and Paul's letters and has done extensive study in the Hebrew Bible.  He and his wife, Angie, have traveled extensively around the world teaching and conducting leadership development.  Most recently, they have worked in local church-based community development in Malawi, Africa through Circle of Hope, International.
He and Angie have been married for 40 years.  They have two adult children and several grandchildren.  The Smith's live in Marion, Indiana.
Letter from Dave Smith after 2022 Camp Meeting.
Education:
Ph.D. – New Testament Interpretation; 2003, University of Durham (England)
M.Div – Master of Divinity; 1996, Asbury Theological Seminary
MA – Biblical Literature; 1989, Asbury Theological Seminary
BA – Bible; 1987 – Asbury (College) University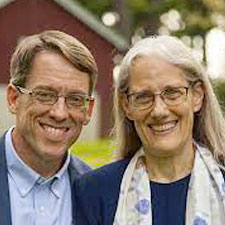 Dr. Timothy & Mrs. Julie Tennent
Adult Study Teachers
Indian Springs anticipates a unique opportunity in the teaching ministry of both Dr. Timothy and Julie Tennent!
Dr. Timothy C. Tennent (Ph.D., University of Edinburgh, Scotland) has served as President of Asbury Theological Seminary and Professor of World Christianity since 2009. He is a frequent conference speaker around the country and throughout the world.
Prior to his coming to Asbury Theological Seminary, Dr. Tennent was the Professor of World Missions and Indian Studies at Gordon-Conwell Theological Seminary. Ordained in the United Methodist Church in 1984, he has pastored churches in Georgia, and in several of the largest churches in New England.
Since 1989, he has taught annually as an adjunct professor at the New Theological College in Dehra Dun, India. He is the author of numerous books and articles. Below is a partial listing:
Building Christianity on Indian Foundations
Christianity at the Religious Roundtable
Recovering a Theology of Gender
Sexuality and the Human Body
Julie Tennent holds a Bachelor's in Music (Organ) from Westminster College and a MA degree in Christian Education from Gordon-Conwell Theological Seminary.  For many years she has served as a church organist and has released several worship CDs as well as a cantata known as All the Glory. 
She has also taught women's Bible studies for many years.  She has also taught a Bible study in association with Friendship International in Lexington, Kentucky.
Dr. Tennent and Julie jointly wrote A Meditative Journey through the Psalms for those who want to engage in the Psalms in a deeper way.  The Tennents reside in Wilmore, Ky. They have two grown children.
2022 Musicians
Music Director: Rev. Scott McPherson (Sterling, KS)
Organist: Jeff Harbin (Beaufort, SC)
Pianist: Linda Boyette (Mt. Vernon, OH)
Tweens Ministry (6th – 8th Grades)
Alex and Miranda Votary & Team
Young Adult Ministry (20s-30s)
Leader:  Lewis Crouse
Youth Ministry (9th Grade – College)
Youth Evangelist:  Rachel Jenneman
Youth Evangelist: Nathan Burdick
Worship Leader: Matthew Spinks
Children's Ministry (1st – 5th Grades)
Isaiah Friedeman & Team
103px
Nursery Ministry (Birth – 5 years)
Mrs. Nicole Pavey Butler and Team
Children's Ministry (1st – 5th Grades)
Isaiah Friedeman & Team