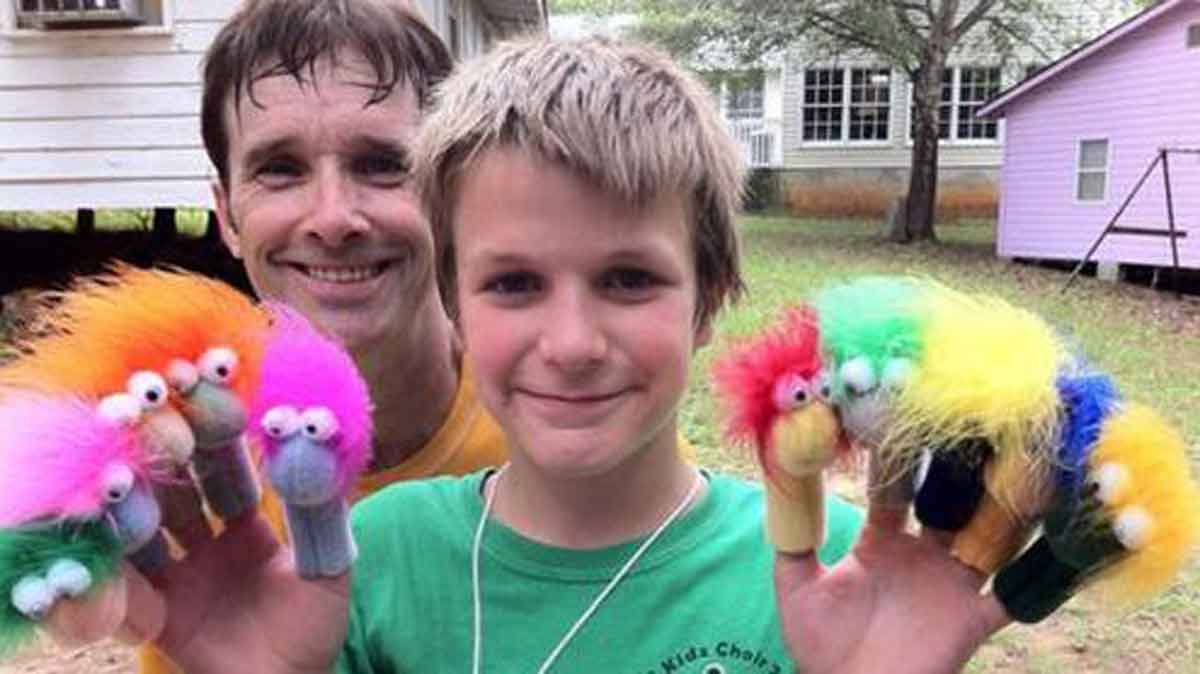 Children's Ministry
Ages:

1st – 5th Grades

Morning:

9:30 

–

 

12:15 pm

Afternoon
Recreation:

2:30 – 4:00 pm

Place:

Glenn Tabernacle
About the Children's Ministry
Children's Ministry Leaders:  JD and Pacia Kislow & Team

Other Team Members: A host of musicians, puppeteers, Bible teachers, group leaders, art craftsmen and volunteers.
2023 Ministry Theme: Learn the major Bible themes using a basketball model, a curriculum by Charles Humphrey.
Spiritual Mission:  The Children's Ministry helps children understand basic Biblical principles and how to have a relationship with Christ, even at this early age.
---
Program Highlights
*Children may be dropped off 30 minutes prior to Services; please pick up your child no later than 30 minutes after the close of each Service.
Mornings (9:30 am-12:15 pm)
Curriculum developed by Charles Humphrey
Puppet ministry helps children learn to use the Bible during difficult times
Interactive story-telling, role playing & old-fashioned missionary stories
Music, games & snacks
Creative crafts related to lessons & themes
---
Raising Money for Missions
The Children's Ministry has become effective fund-raisers for our Indian Springs missionaries each year!
General daily offerings
Entrepreneurial projects include selling lemonade, frogs, jewelry, pickles and providing tasks to people.  (Our children are very creative, so expect to see them on the campground engaged in a variety of fund-raising tasks!)
---
Telling the Story to the Next Generation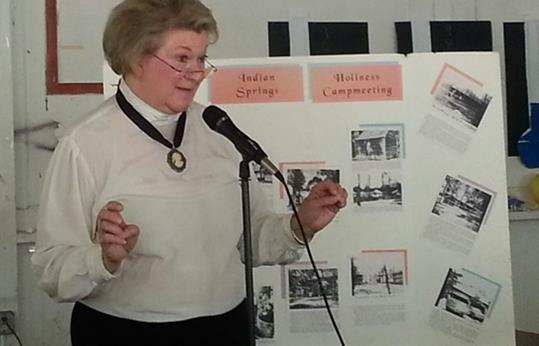 The Glenn Tabernacle dates from the 1920's and is rich in Indian Springs legacy that is often shared with our younger campers. It has been a place where many small hearts have made big commitments.
When possible, our children have the opportunity to hear the history of Indian Springs. Helen Rhea Stumbo, great-granddaughter of one of the founders (Rev. George Mathews), tells the story of how campmeeting began.  Helen Rhea is featured at above, dressed as Mrs. Annie Mathews, in her story-telling mode! She wants the children to understand that many people have worked hard over a hundred and thirty plus years so that they can learn about Jesus today.