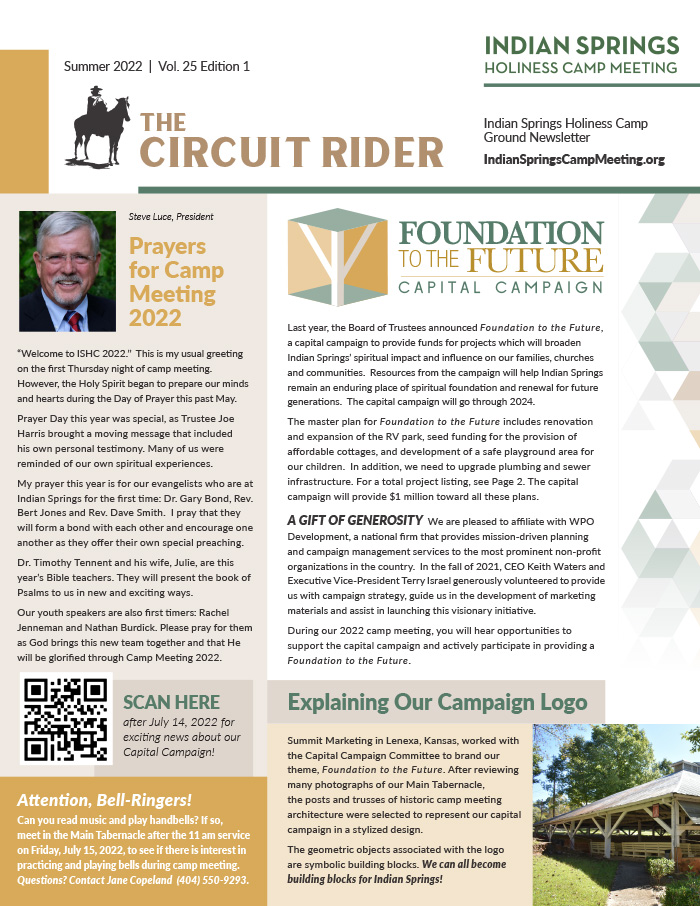 Stay in touch with the news of Indian Springs Holiness Camp Meeting! Our semi-annual newsletter called THE CIRCUIT RIDER is mailed to those who request this publication. Our Newsletter is mailed approximately June and December of each year.  In addition, you will receive our annual Brochure in mid April.
Sign up for The Circuit Rider Newsletter.
Download newsletter in printable format by clicking below.
If you do not have the Acrobat Reader (for viewing pdf files), click here to download the latest version.