Missionary Day: Thursday, July 20, 2023: Special observances and missionary speakers at all services throughout the camp. The main Missionary Service is at 7:30 pm in the Main Tabernacle.
Our 2023 Missionaries
Indian Springs welcomes two dynamic missionary families to be our 2023 missionaries. The Coppedges and the Searls serve World Gospel Mission (WGM):
Billy & Joanna Coppedge (and their children) are developing a partnership between World Gospel Mission (WGM) and Whole World Institute, an organization based in Jerusalem that trains Bible translators. Because of their training and experience in orality, the Coppedges have been specifically asked to help train Bible translators that are working in high oral-reliant communities. The Coppedge family is excited about this new opportunity to follow Jesus. They plan to be based in Jerusalem, beginning in August, for at least a yar as they learn their new role.
Dan & Katy Beth Searls serve as Missionary Mobilizers with World Gospel Mission. They have the privledge of shepherding those who have heard the call of God through the process of becoming a missionary and onto the field. From the first steps to the final goal, Dan and Katy Beth encourage, disciple, train and mentor new missionaries. They have great joy in teaching others to be "fishers of men."
Our Tradition of Missionary Day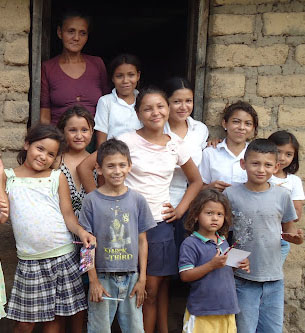 A hallmark of Indian Springs Holiness Camp Meeting has been its involvement with missionaries committed to the understanding and application of Scriptural Holiness. It has been our tradition to support and feature missionaries serving with World Gospel Mission one year and One Mission Society the next year.
Missionary Day has always had a special focus within the life of the camp. Throughout the day, all services in the Main Tabernacle have brief interviews with various members of our missionary families. In addition, one of the adults visits the Children's, the Tweens' and Youth programs in order to share the missionary experience with all ages on the camp ground.
Missionary Day ends in a deeply meaningful missionary message followed by a special offering. 
Please keep our missionary families in your prayers for their ministries, their financial support and their safety.