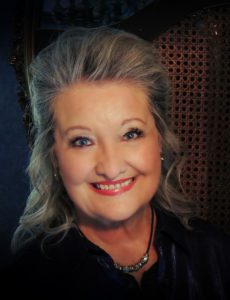 Mark your calendars to include a musical treat on the campground – the first weekend of camp!  Special musical performances will be given by Ann Downing, popular Southern gospel singer and songwriter, at these three times in the Main Tabernacle on Saturday, July 15:
Special Music at the 11 am Worship Service
Concert from 6:30 – 7:30 pm, prior to the Evening Worship Service
Special Music at 7:30 pm Worship Service
Ann Sanders Downing has appeared regularly on the Gaither Homecoming Series since the series began.  She's had a life-time love of Gospel music.  Raised on a cotton farm in rural Mississippi, she grew up dreaming of the day she would sing Gospel music all over the world.  After graduating from high school, she was hired to sing with the notable Speer Family for five years.
She married musician and singer, Paul Downing.  Together they performed in many concerts until the time of his death in 1992.  Since then, Ann has continued her career, singing, writing songs and speaking to various groups on coping with life's issues.
Ann is also a speaker and author of Skidmarks on the Road of Life.  She enjoys speaking at women's events and retreats. Her own versatile musical style appeals to a wide range of musical tastes and age groups.
"Ann has had a very successful career in music," Matthew Gambill, Communications Chairman said.  "We look forward to having Ann with us."